India post agent login | post office agent login | indiapost agent | postal agent login | dop agent login | department of post agent login |PLI login | Postal life insurance | PLI online payment
Check all details about the India post and the agent login in this article. How to log in and access important information? All the latest details and a step-by-step process to log in on the dopagent portal is available in this article. Please check all details below.
India Post
India Post is the world's most larger network of postal services and providing postal services for more than 150 years and contributed to India's economic growth. Currently, the Post office is providing many services through its wide network having more than 150000 post offices across India.
Post office agent login
Post office agents are responsible for many tasks such as monitoring timely payment and sometimes collecting money directly from the customers related to different saving schemes, money orders, life insurance schemes, Managing different official work through the online portal. Agents are third-party workers who work on behalf of India post and manage different types of deposit schemes, policies, etc.
All agents get a commission for their work which is a very good service provided by the post office by providing indirect employment to needy people. Agents can earn a good amount of income through various types of commissions set by the post office. Anyone can become an agent by submitting an application form at the post office along with the necessary documents. For more details about the registration process please contact your head post office.
Also check,
DOP India Post Agent Login process
To complete different tasks related to the post office schemes. Agents get login IDs and passwords from the department. They can use their login credentials to log in to the portal. All agents may follow the below steps to log in to the portal.
Postal agent login process:
Step 1: Open the official post office agent portal at https://dopagent.indiapost.gov.in/.
Step 2: You will be redirected to a login page. Now enter your agent id and password.
Step 3: After that click the Login button to log in to the portal.
Once you log in on the portal you will get three options on the screen.
Dashboard
Change password
Account
On the left side, you can see two links such as
Agent enquire & update screen
Reports
Agent enquires & updates the screen link will show all deposits account. If someone has submitted money in his/her account then the agent can easily update the account details by selecting the money deposited mode. The Report link will show the recurring deposit installment report.
PLI Agent portal
PLI Agent portal is an online portal that manages the various services related to life insurance cover offered under the PLI schemes. There are many types of insurance schemes available under the PLI scheme. Initially, the PLI scheme was started for the employees of the post offices in India. Later it was extended to other government employees. Currently, many government organizations are taking benefit of the PLI schemes.
Similar to the LIC agents anyone can become a PLI Agent and earn a decent amount of income by providing insurance schemes. These agents will directly interact with the customers and share policy details with them. Agents will also help the customers to pay their premium amount on time. All services are available through the post office PLI portal.
Currently below schemes are available through the postal life insurance:
Whole Life Assurance (Suraksha)
Convertible Whole Life Assurance (Suvidha)
Endowment Assurance (Santosh)
Joint Life Assurance (Yugal Suraksha)
Anticipated Endowment Assurance (Sumangal)
Children Policy (Bal Jeevan Bima)
IDBI bank retail corporate net banking login
How to register on the PLI Agent portal
If you are a new agent and did not register yourself on the portal then you will have to complete your registration to log in and access all information. The registration process is very simple which is described below.
1-First of all open the official website at http://www.postallifeinsurance.gov.in/.
2-On the homepage of this website you will see a New Agent link on the right sidebar. Click this New Agent link.
3-On the next page you will see a new agent registration form (as shown below).
4-In this registration form you will have to enter your user id which you got from the department of post, date of birth, and security code.
5-After that click the Generate password link to create your login password. After creating your password you can log in by using the registered agent's link.
PLI Agent login process
PLI agents can log in with the help of the below steps.
1-Open the official website at https://pliagent.indiapost.gov.in/. You will see a login page after clicking this link.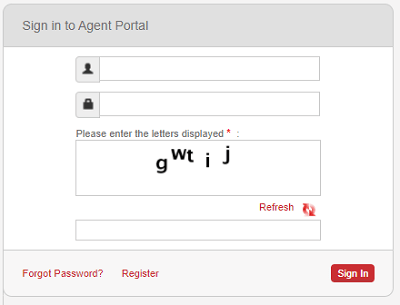 2-In this login form You will have to enter your user id, password, and security code.
3-After that click the Sign In button to log in on the PLI Agent portal.
How to reset the password for PLI agent login?
If you have forgotten your password then you can use the forgot password facility to reset your password.
1-First of all open the PLI agent login page at https://pliagent.indiapost.gov.in/. After that click the Forgot password link located at the bottom of this login form. A new password reset form will appear on the next screen (as shown below).
2-Now enter your user id, date of birth, and given security code.
3-After that click the Request for password link. You can now make a new password as per your choice.
Also check,
Request a PLI Agent
If you want to know the information related to different PLI schemes then you may request a PLI agent and the agent will meet you and share the all information about PLI schemes. You can send a PLI agent request online with the help of the below steps.
1-Open the official website https://pli.indiapost.gov.in/CustomerPortal/Home.action.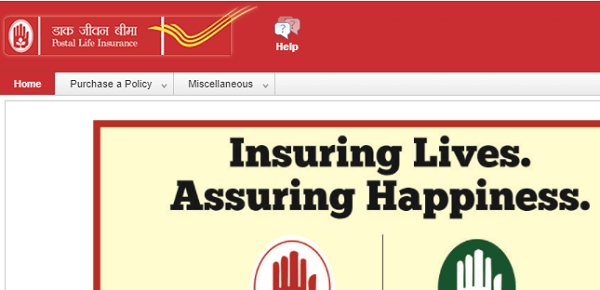 2- Now under the Miscellaneous menu click the Request an Agent link. A new request form will appear on the screen (as shown below).
3- Now fill this request application and click the Submit button. Your application will be submitted and you will soon get a call back from any PLI Agent.
How to locate a PLI Agent?
You can also locate a PLI Agent from the official website. The process is given below. Please check.
1-Open the official website pli.indiapost.gov.in.
2-Click the Miscellaneous link and then again click the Locate an Agent link. A new agent search page will appear on the screen.
3- Now enter your PIN Code in the search box and click the Search button. A list of agents will appear on the screen including the contact number. You can now easily contact an agent with the help of the contact information available in the list.