Previous year's question papers are very important in your exam preparation. By attempting previous years papers candidates can get an idea about their preparation level for the upcoming exam as most of the government exams to include around 80% similar questions from previous year question papers.
Candidates are advised to try previous years question papers for better preparation and secure minimum qualifying marks.
Please find below previous years question papers according to exams.
UPSC Previous Years Question Papers
Combined Defence Services Examination (CDS) previous years question papers
Please find below UPSC CDS previous year question papers according to year.
Combined Defence Services Examination CDS (I), 2020
Combined Defence Services Examination (II), 2019
Also, Check UPSC CDS Exam 2020 notification details at the linked article
National Defence Academy Examination (NDA) previous years question papers
National Defence Academy and Naval Academy Examination (II), 2019
National Defence Academy and Naval Academy Examination (I), 2019
National Defence Academy and Naval Academy Examination (II), 2018
National Defence Academy and Naval Academy Examination (I), 2018
National Defence Academy & Naval Academy Examination (II), 2017
National Defence Academy & Naval Academy Examination (I), 2017
Engineering Services Examination (ESE) Previous year question papers
Engineering Services (Preliminary) Examination, 2020
Engineering Services (Main) Examination, 2019
Engineering Services (Preliminary – Stage I) Examination, 2019
Engineering Services (Main) Examination, 2018
Engineering Services (Preliminary) Examination, 2018
Engineering Services (Main) Examination, 2017
Engineering Services (Preliminary) Examination, 2017
Indian Forest Service Examination Previous Year Question Papers
Indian Forest Service (Main) Examination, 2019
Indian Forest Service (Main) Examination, 2018
Indian Forest Service (Main) Examination, 2017
Source: https://www.upsc.gov.in
Also check latest and upcoming Sarkari Exams in India
For the latest Sarkari Jobs, please check below links as well: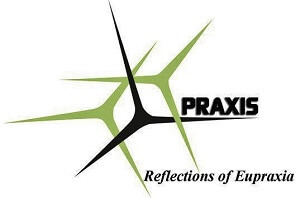 The Editorial Staff at cettest.org is a team of experts from Praxis Consultants, a recruitment agency. Having 10+ years of recruitment experience in Finance, Banking, Manufacturing, media, etc industries for reputed companies and MNCs leads us to share useful information with users in an easy format. About Us LinkedIn Facebook Website