Please find the latest updated Syllabus of the UGC NET 2021 exam. This syllabus is applicable from June 2019 exam onwards. All candidates who have applied for the NET exam can download the December 2020 and June 2021 Syllabus from this page.
As per the latest NET exam pattern, there will be two papers, Paper-1 and Paper-2 in the NET June 2021 exam. We have mentioned the UGC NET Syllabus for both Papers below. Candidates can download the UGC NET syllabus Paper 1 pdf also at the end of this page.
UGC NET Syllabus 2021 for paper 1
Paper 1 syllabus will consist of 10 units and almost 5 questions will be asked from each unit. Please find below details about the Paper 1 Syllabus.
Unit-I Teaching Aptitude:
Teaching: Levels of teaching, and basic requirements, Concept, Characteristics, Objectives.
Methods of teaching in Institutions of higher learning: Teacher cantered vs. Learner-cantered methods; Off-line vs. On-line methods.
Evaluation Systems, Credit System in Higher education, Innovations in evaluation systems, Computer-based testing.
Characteristics of adolescent and adult learners.
Learner, Support material, Learning environment, Instructional facilities, and Institution.
Traditional, Modern, and ICT based teaching support system.
Unit-II Research Aptitude:
Research Ethics
Methods of Research
Research: Meaning, Characteristics, and Types
Steps of Research
Paper, Article, Workshop, Seminar, Conference, and Symposium
Thesis writing: its characteristics and format
Unit-III Comprehension:
Comprehensive Passage
Unit-IV Communication:
Effective Classroom Communication
Types of Communication
Characteristics
Communication Nature
Barriers to effective communication.
Unit-V Mathematical Reasoning and Aptitude:
Codes and relationship
Number Series
Profit and Loss
Letter Series
Proportion and Percentage
Classification
Unit-VI Logical Reasoning:
Venn Diagram
Verbal Analogies: Word Analogy — Applied Analogy
Evaluating and Distinguishing Deductive and Inductive Reasoning
Analytical Reasoning
Reasoning Logical Diagrams: Simple Diagrammatic Relationship, Multi-Diagrammatic Relationship
Verbal Classification
Understanding the Structure of Arguments
Unit-VII Data Interpretation:
Data Interpretation
Sources, Acquisition and Interpretation of Data
Quantitative and Qualitative Data
Mapping of Data
Graphical Representation and Mapping of Data.
Unit-VIII Information and Communication Technology (ICT):
E-mail, Audio, and Video-conferencing
ICT: Meaning, Advantages, Disadvantages, and Uses
Basics of Internet intranet and E-Mailing
General Abbreviations and Terminology
Unit-IX People, Development and Environment:
Climate change and its Socio-Economic and Political dimensions
Pollutants and their Impact on Human Life, Exploitation of Natural and Energy Resources
People and Environment Interaction
Sources of Pollution
Local, Regional and Global; Air pollution, Water pollution, Soil pollution, Noise pollution
Natural Hazards and Mitigation
Impacts of pollutants on human health.
Millennium development and Sustainable development goals.
Unit-X Higher Education System:
Structure of the Institutions for Higher Learning and education in India
Policies, Governance, and Administration Formal and Distance Education Professional/Technical and General Education Concept, Institutions and their Interactions
Value Education: Governance, Polity, and Administration
Important article related to the UGC NET 2021:
UGC-NET syllabus Paper 2 (Subject-wise):
Check the latest update about the NTA UGC NET June exam 2021 at the linked article.
Download the Syllabus pdf from the below-given link:
What next:
In the UGC NET syllabus, you will get a list of all the topics related to your subject so that you can start your preparation according to the given topics. All questions will be asked based on the topics available in the syllabus. The above-given syllabus is the updated one.
Please note that there might be some topics that come under the topics given in the syllabus. So you will have to identify those topics and their related sub-topics because the NET syllabus will cover everything you have studied until your post-graduation. Finally, all the best for your exam preparation.
Summary:
How to download UGC NET syllabus from the official website?
Candidates can also download the latest syllabus directly from the official net website. Previously the NET syllabus was issued by the University Grants Commission's website but in June 2019 UGC has updated this syllabus and uploaded it on the ugcnetonline.in website. Please download the syllabus with the help of the below steps.
Step 1: Open the official website https://www.ugcnetonline.in/syllabus-new.php.
Step 2: On the home page you will see a list of syllabus according to subjects and their code. NET Syllabus is available in both Hindi and English language.
Step 3: Now click the English or Hindi download link after your subject. Your syllabus PDF file will be downloaded on your device.
NET exam will be conducted on 20, 21, 22, 24, 25, 26, 29, 30 November and 01, 03, 04, 05 December 2021. So download the latest UGC NET syllabus and start your preparation as soon as possible.
You may check the other information related to the UGC NET 2021 exam in the linked article.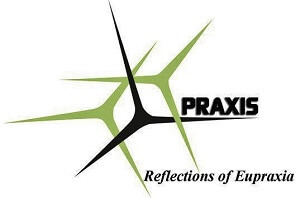 The Editorial Staff at cettest.org is a team of experts from Praxis Consultants, a recruitment agency. Having 10+ years of recruitment experience in Finance, Banking, Manufacturing, media, etc industries for reputed companies and MNCs leads us to share useful information with users in an easy format. About Us LinkedIn Facebook Website